Whitman's new Human-Centered Design (HCD) concentration will launch in the upcoming semester as the culmination of years of effort and collaboration among faculty comes together. The concentration's flexibility invites students from any department of study.
Students pursuing the HCD concentration will take two required HCD classes and will supplement the concentration with preexisting classes offered by other departments in four "deepening areas": design and make, observe and evaluate, understand artifacts and understand people. Students are also expected to complete an out-of-class experience such as an internship or community-based initiative, as well as a final capstone project.  
Last week, Whitman alumna Katie Krummeck '03 visited campus to host HCD workshops for students and faculty. Together, they explored the methods of HCD and how to apply that thinking across disciplines. 
"If you make decisions that impact other people's experiences, you are a designer already," Krummeck said. "Design asks you to consider [or reconsider] how the decisions you make impact the experiences of others."
Chair of Social Sciences and Professor of Sociology Michelle Janning and Associate Professor of Art Justin Lincoln are proponents of the concentration's development and are involved in shaping the future of HCD at Whitman. They spoke about their individual excitement for the concentration and the opportunities it will present to students pursuing it. 
"Students in HCD will learn to have an open-mind for creative idea exploration and will collaborate extensively," Janning said. "HCD allows for the development of empathy, creativity and collaboration." 
Lincoln expressed the benefits of the concentration's multi-disciplinary nature. 
"With this concentration, we're hoping that people will approach it through the lenses of different majors and minors. Each discipline adds another lens: sometimes you shift between different lenses, and sometimes they work together to allow you to see something you otherwise wouldn't," Lincoln said.
The concentration will also help students develop skills to identify and address problems in their communities.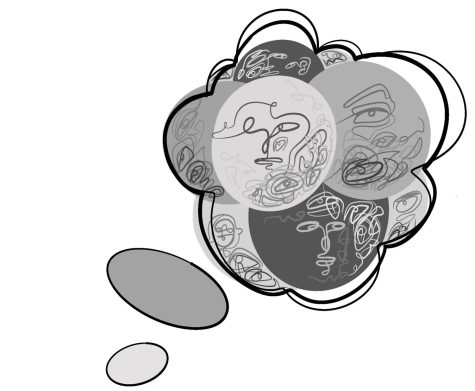 "Sometimes when we come across a particular problem and look at it in isolation, we don't see how it fits in the larger system. Sometimes if you look at the larger system, you see that what you initially thought was the problem is a symptom of a bigger problem somewhere else," Lincoln said. "You have to spend time looking at the system around it."
The implementation of HCD classes may also provide students with more opportunities to become involved in the Walla Walla community through class curriculums and the outside project required for the concentration. 
"I'm particularly excited about ways to use HCD to connect Whitman with the local community on projects where using design thinking may help solve problems and create innovative ideas to better meet the needs of people in the Walla Walla Valley," Janning said.
Krummeck, who has a plethora of experience within the field, shared her excitement for Whitman's new concentration and the opportunities it will present to students.
"I hope that human-centered design will speak to Whitman students who want to go out into the world and make a difference; [those who] are looking for that second set of tools in their tool belt that will help them use critical thinking to create an actionable solution," Krummeck said. 
With the curricular flexibility this concentration affords, it has been designed to enrich students' learning across any or all of their areas of interest. For students interested in social justice, especially, HCD offers a valuable perspective on community-based, person-first problem solving.
There will be an open coffee hour on Friday, Feb. 24 from 4 to 5:30 p.m. in the Cleveland Commons Cafe for students interested in learning more about HCD at Whitman.
Source: Whitman Wire