Source: Google News
BROCKTON ― Officers arrested a man Tuesday after reports that he was caught spray-painting the outside of Brockton District Court, police said.
Brockton police spokesperson Darren Duarte said police responded to 215 Main St., the George N. Covett Courthouse, for a "report of malicious damage in progress" shortly after 6 a.m. on Tuesday.
The suspect, a 59-year-old man from Port Townsend, Washington, was arrested and later arraigned on property vandalism charges. He had an outstanding warrant, Duarte said.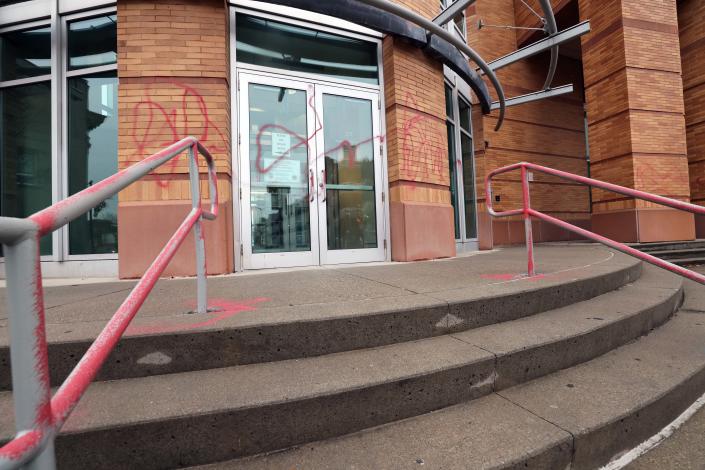 The vandalism included red spray-painted graffiti on various parts of the exterior of the building.
A spokesperson for the Massachusetts Trial Court declined to comment on the incident.
Staff writer Namu Sampath can be reached at [email protected], or you can follow her on Twitter @namusampath. Thank you, subscribers. You make this coverage possible. If you are not a subscriber, please consider supporting quality local journalism by purchasing a digital or print subscription to The Brockton Enterprise.
This article originally appeared on The Enterprise: Washington man charged with spray-painting Brockton courthouse
Article Source: Mid-Columbia Insurance Agency