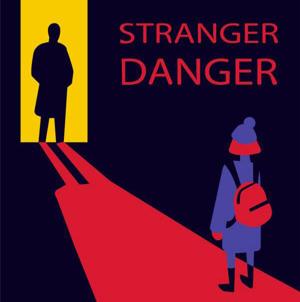 Source: NBC RightNow
WALLA WALLA, Wash.-
After reports of a possible attempted abduction of an 11-year-old girl walking home from school on December 1, the Walla Walla school district posted a "Stranger Danger" checklist for parents to review with their children.
For children:
Always tell your parents where you are going and where you will be.
Don't walk alone, go with a friend.
Don't take shortcuts.
Remember that "bad people" don't always look mean or scary.
Don't get close to strangers, make sure you have room to run away.
Never tell anyone your name or address.
Never go with someone to look for a pet or play a game.
If someone bothers you ask for help.
Know safe places you can go (schools, home, police stations, etc).
Shout "I don't know you" and fight back if grabbed.
If touched inappropriately keep telling until someone listens.
Have a secret code word and only go with someone if they know the word.
For children old enough to stay home alone:
Know how and when to call 911.
Never open the door to strangers.
Never tell anyone you are home alone.
Don't give out your name and address over the phone.
Hang up if someone on the phone bothers you.
For parents:
Have a current photo of your child and updated information handy.
Article Source: Mid-Columbia Insurance Agency