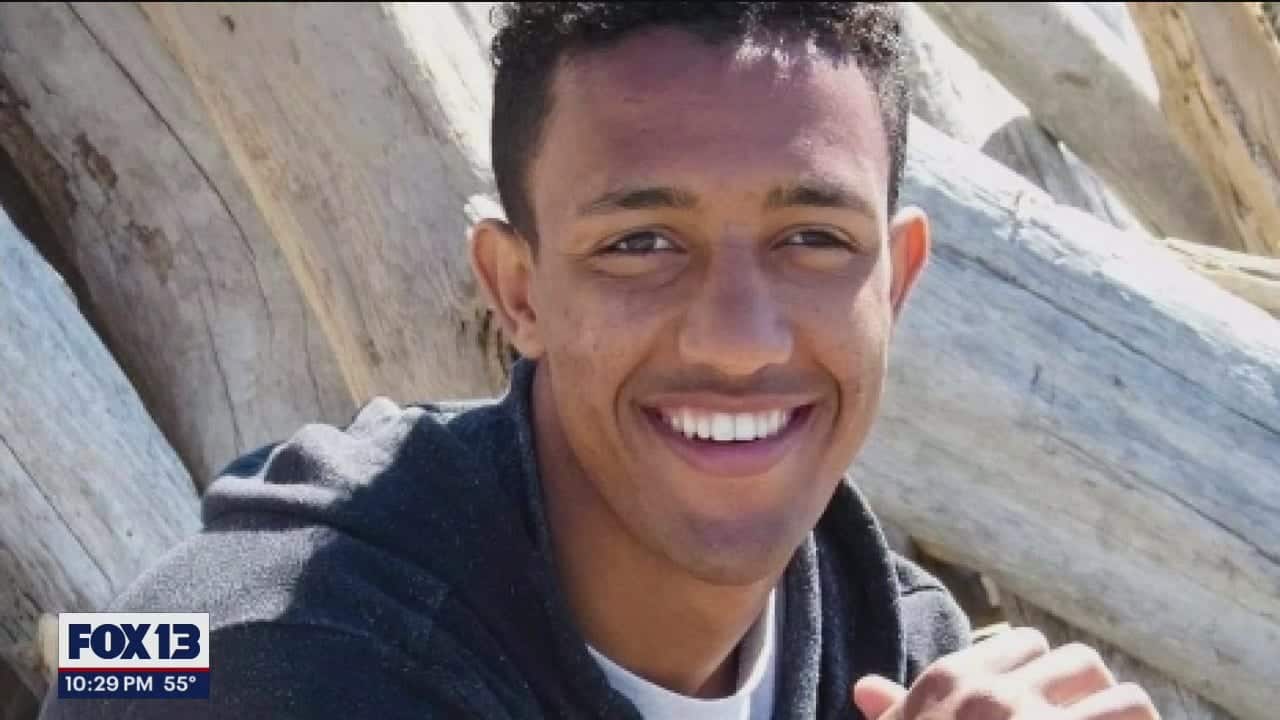 Source: Google News
SEATTLE – A 22-year-old man, who was weeks away from graduating from the University of Washington, was identified as the missing driver who was allegedly killed by a suspected drunken driver Tuesday morning on I-5 in Seattle. 
At about 4:30 a.m. Tuesday, troopers responded to a two-car rollover crash on I-5 at the Ship Canal Bridge. It blocked all lanes of southbound I-5.
At about the same time of the crash, a water rescue response team with the Seattle Fire Department started a search for a possible person in the water below. Before 6 a.m., officials said they were unable to find the person, who they believe fell into the water from the crash on the Ship Canal Bridge above. After a recovery mission, divers with the Seattle Police Department recovered the body of the missing driver in the water below the bridge.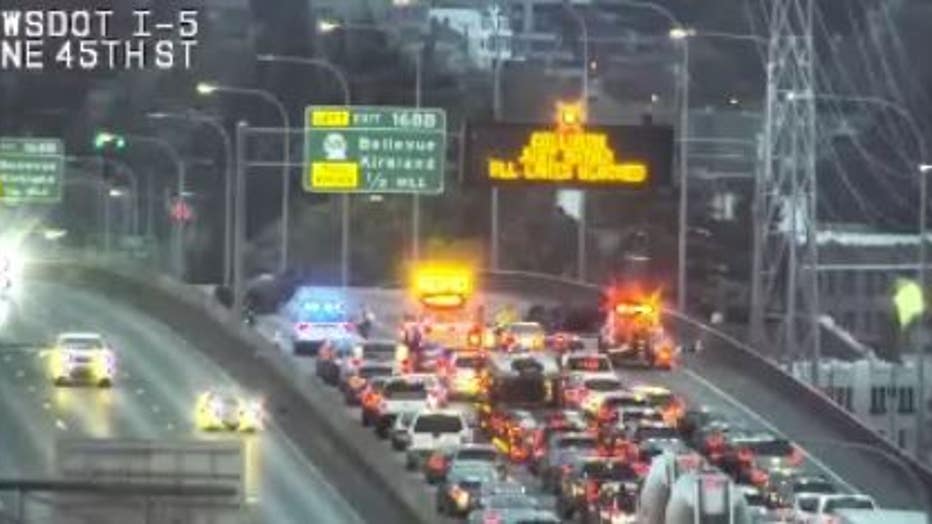 Tuesday, May 24: Traffic was backed up on I-5 at the Ship Canal Bridge for a 2-car rollover crash.  (WSDOT)
Washington State Patrol Trooper Rick Johnson said that a 22-year-old driver at the scene was arrested on suspicion of driving under the influence and vehicular homicide. Bail has been set at $100,000. 
According to WSP, the person who was thrown over the bridge may have pulled over due to car trouble. It appeared he got out and stood in front of his car. 
WSP said the suspected drunk driver hit the man so hard that he was thrown 180 feet off the bridge down to Lake Union below. The force of the crash caused both vehicles to flip on their roof.
The man was identified as 22-year-old Jordan Shelley. He was an EMT and a student at the University of Washington.
His family told FOX 13 News that he was working the night shift, which is how he came to be on the bridge at 4:30 a.m.
Jordan Shelley (courtesy of Lanny and Teresa Shelley).
"We're still treating it as thoroughly as we can, on the investigative part of it," said Allen. "I know detectives are on scene collecting as much evidence as they can, and then hopefully once they're concluded with that part, we'll be able to get one or two lanes open traveling southbound to alleviate some of that traffic. As far as the outstanding individual, so far, we don't have any new information."
Article Source: Mid-Columbia Insurance Agency