Blossoming trees, baby ducklings and senior thesis preparations mark the start of spring at Whitman. Eager to show off what they've accomplished during their four years at the college, students conduct research, study for oral exams and participate in senior seminars in the year leading up to graduation. For music majors, the senior recital is the forum for showcasing the wealth of talent and skill that the arts program at Whitman has helped them develop. 
Bethany Hermann, a psychology and music performance major, explained that the individual nature of the senior performance created space for the interpretive aspects of music to shine through. 
"I played a really large role in what that performance looked like … It was really fun to know that I had so much control over [the recital], and that I was in charge of making a lot of performance decisions and programmatic decisions," Hermann said. 
For music composition major Jordan Brant, crafting a collaborative relationship with student performers allowed the pieces he wrote to grow and evolve according to the needs of the ensemble. 
"If you need to make corrections to the music, not the notes or rhythm but how you play it, you know your instrument. [You] do what you think would be the right way to play it," Brant said. "I take a more hands-off, laid-back approach to those things."
Mo Dow, a music technology and production major, explained how the elements of the senior performance gave creative freedom to their collaborators, which enhanced the recital overall. 
"We had an orchestral component, so in the middle of one of the songs, [my band the Wind Up Birds] kind of stepped back and there was a seven piece orchestra. Rehearsing them was a really cool and interesting experience, and they pulled it off really well," Dow said.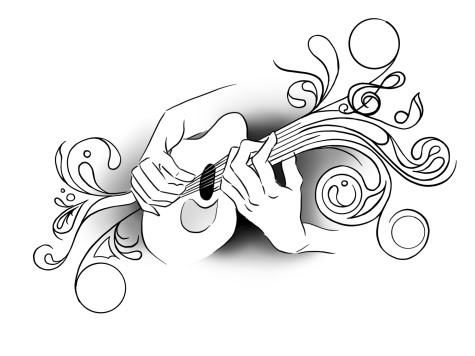 Dow's recital marked a special landmark in the music department, with them being the first music major to graduate on the music technology and production track. Dow stated that breaking new ground meant that there was less of a blueprint to follow for the recital, which opened up doors for adding new, imaginative components to the recital. 
"I was presenting on musical surrealism, so I wanted to connect with the different ways of creating a surrealistic project. Part of that was stage decoration; I wanted to make an unexpected space for people to come into but also a really comfortable space to be in," Dow said. "The goal was to bring people into [this] new space so they would be in a new state of mind, kind of rattling their expectations so they would be more willing to engage with the material I was presenting."
For Hermann, the recital was a crucial opportunity to spotlight composers who did not historically get proper credit for their artistry. At her recital, Hermann performed pieces from William Grant Still, Marian Bower and Florence Price. 
"The thought behind a lot of those pieces was to get a wide range of types of music so that I could have that experience of performing different types of music," Hermann said. "Another thing that played a really large role in the specific pieces my professor and I chose was trying to perform music by underrepresented composers."
Brant explained how his recital was an opportunity for listeners to enter into his personal perspective through his art.
"Overwhelmingly, the majority of music I write is based on settings, [where] I'm trying to convey a physical setting through that music. I think to myself, how do I feel? What does the setting do to me? What can I use to recreate that into music?" Brant said. 
For each of the senior performers, the recital both reflects past work done in Whitman's music department as well as hopes for the future. Although Hermann does not plan to attend graduate school for music, she hopes to continue teaching beginning violin lessons and participating in orchestras to foster the critical collaborative and communication skills that music develops. Brant will continue to transport listeners to new worlds through his composition; he will attend the University of Oregon to continue studying composition with the hope of becoming a composer for video games. For Dow, the summer will kick off with a Wind Up Birds west coast tour that will precede many more gigs in Walla Walla before heading off to graduate school. 
Each of the seniors shared their gratitude to professors, faculty and performers who made their recitals a possibility, demonstrating the tight-knit, supportive nature of the music community at Whitman. The music department continues to be a pillar of the community as another spring semester draws to a close.
Source: Whitman Wire