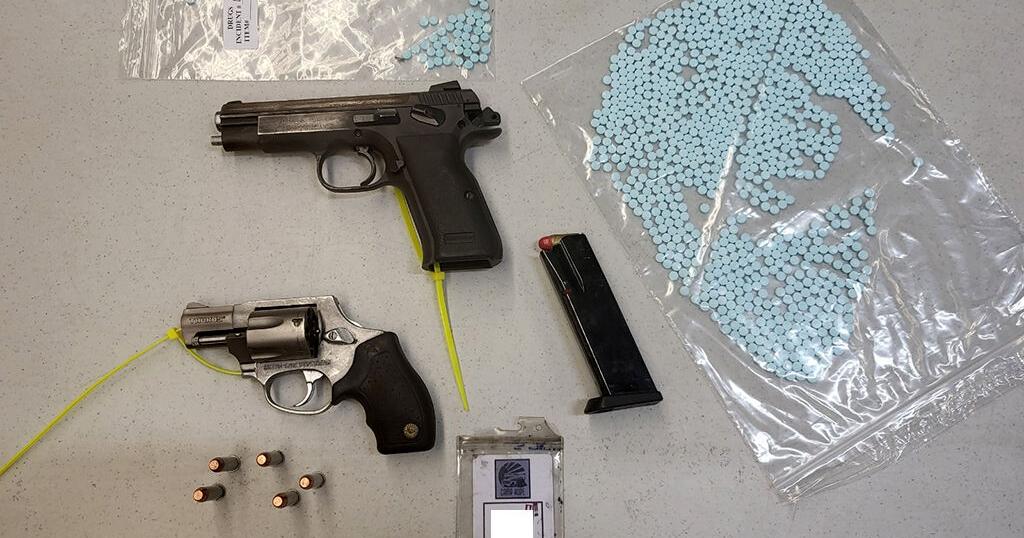 Source: Google News
(The Center Square) – Spokane County Sheriff-Elect John Nowels says all four people recently found inside a car with drugs and weapons outside Camp Hope had identification badges that allowed them entry to the site. 
Locating the vehicle tied to a local burglary just outside the homeless encampment on Washington Department of Transportation land is an indicator that criminal activity continues despite increased security, he said.
Although there is a temporary court injunction in place that prohibits the sheriff's office from closing the camp, Nowels says there remains plenty of police presence in the neighborhood.
"We are going to keep enforcing the law and protecting the community," he told The Center Square.
Several residents of the camp joined with Jewels Helping Hands and Disability Rights Washington, both service providers to the homeless, to stop forcible closure of the site.
The temporary pause on Sheriff Ozzie Knevovich's plans to shut down the camp due to continuing public safety and health violations now extends into January. Nowels said a court hearing that was scheduled to take place this week in Yakima was postponed until mid-January so the proceedings could take place in Spokane.
That hearing will decide if closure plans can move forward or have to be scrapped. 
Knezovich retires Dec. 31 and Nowels will take the helm at the sheriff's office. He said planning to get everyone at the camp moved into temporary and permanent housing will also be his priority.  
"No one should be living outdoors in weather that is as cold as it's been here this month," he said.
Nowels said WSDOT now reports about 200 people at the camp, which boasted a population of about 650 this summer. The injunction prohibits the sheriff's office from flying a helicopter or drone over the site to monitor activities or get a population estimate, so Nowels said the reported numbers are what local officials are working with.
"We have made sure there is plenty of shelter space available for the folks remaining there," he said.
Nowels believes it is inhumane to allow people to remain outdoors in single-digit temperatures that can easily become life-threatening.  
However, Julie Garcia, director of Jewels, said many homeless people do not want to live in a shelter due to safety and privacy concerns, so other options need to be found. She recently told The Center Square that about 90% of the people remaining at the camp have serious mental health conditions or drug addiction issues.
With that in mind, Nowels said the recent recovery of more than 900 suspected fentanyl pills and weapons from a vehicle parked just outside the camp in East Central is even more concerning.
The incident on the morning of Dec. 9 began when detectives from the Spokane Valley Investigative Unit, with the assistance of patrol deputies, observed a 2003 white Aura parked near the camp.
The vehicle matched the description of a car that left the scene of a burglary in October at Superstore 24 in Spokane Valley. Detectives reportedly had enough evidence to seize the Acura as part of that investigation, so they moved in with marked patrol cars and uniformed deputies to detain the four occupants in the car.
Gavin B. Barrett, 20, was behind the wheel and allegedly found to have a loaded pistol in his pocket. He was also reportedly in possession of 23 grams of methamphetamine while being booked into jail.
Multiple small blue pills believed to contain Fentanyl were observed by detectives on the seats and floor of the vehicle, along with cash. The Acura was seized as evidence, but authorities had to wait to do a search until a warrant had been obtained.
The three passengers were detained and later released without charges. They were trespassed from Camp Hope by managers.  
Barrett reportedly claimed during an initial interview that he had just purchased the Acura and found a backpack that contained the handgun and drugs. He later admitted he had been selling the pills for slightly over a month. He admitted to purchasing the pistol "for protection" from an associate.
Barrett has been charged with Possession of a Controlled Substance with Intent to Deliver and a Concealed Firearm violation.
The search warrant for the Acura was obtained on Dec. 14 and investigators located two additional handguns, the large cache of fentanyl, stolen credit cards, and property from the burglary, according to a press release from Corporal Mark Gregory, spokesperson for the sheriff's office.  
He wrote that the investigation continues and additional charges and arrests are possible.
Article Source: Mid-Columbia Insurance Agency