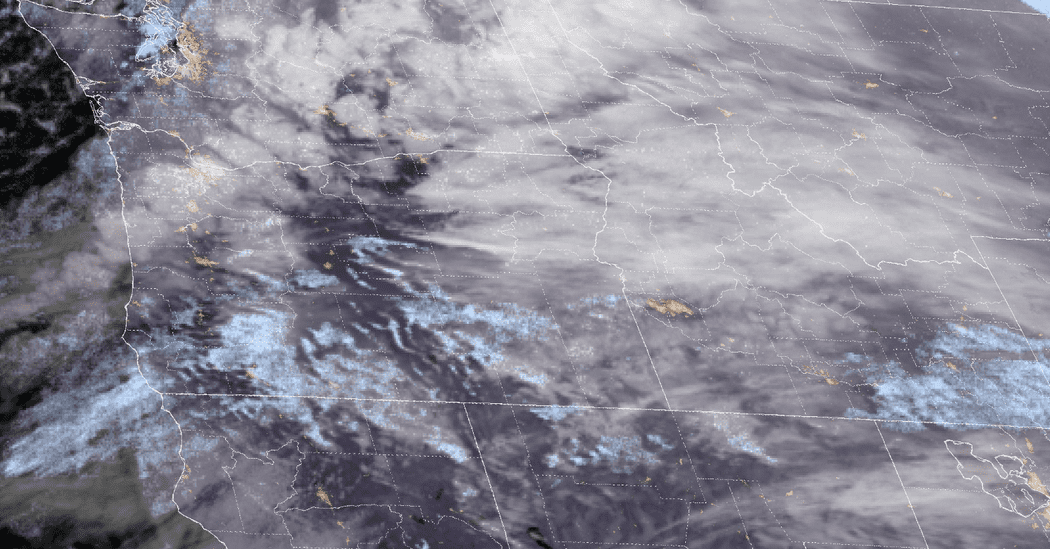 Source: Google News
More than 100,000 customers in Washington were without power and some flights at Seattle-Tacoma International Airport were canceled early Wednesday as strong winds and a winter storm were expected to slam parts of the Pacific Northwest through the end of the week, meteorologists said.
Nearly four million people — in central and Northern California; parts of Idaho, Montana and Oregon; and most of Washington — were under a winter storm warning as of Wednesday morning, according to the National Weather Service.
Portions of the region were also under a high wind warning, and by late Tuesday night, the Weather Service office in Seattle had reported winds of 78 miles per hour on Crystal Mountain, a ski area southeast of Seattle, and winds of 61 m.p.h. on Smith Island, northwest of Seattle.
Meteorologists in Seattle also noted there was a sharp difference across the region, with only wet roads and no snow just a few miles south of areas with many inches of snow. "With this heavy, wet snow, along with the gusty winds, expect additional tree limbs and power lines to potentially be impacted with additional outages around the region," forecasters said.
Forecasters predicted that a front, producing coastal rain and snow in the higher elevations, would move onshore over the region on Wednesday and move east to the Rockies by Friday. Heavy snow was also expected to develop over parts of the Southern Cascades, Northern California and parts of the Northern Intermountain Region.
Overnight into Thursday, snow levels will lower over parts of California and heavy snow will pick up over the Sierra Nevada Mountains and parts of the Northern Rockies. About three inches of snow per hour was expected at the peak of the storm, forecasters said, and it will weaken across the West Coast by Friday.
The Weather Service said that widespread travel disruptions were expected, particularly at higher elevations and in mountain passes.
At Seattle-Tacoma International Airport, officials said the airport was "snow ready" and was prepared to respond to anticipated winter weather. At least 22 flights were canceled at the airport by early Wednesday with Alaska Airlines making up the bulk of the cancellations, according to FlightAware, a flight tracking company. Nearly 200 flights were canceled at that airport on Tuesday.
On the roads, the Washington State Police on Twitter urged residents to travel with caution, reminding them to slow down, to increase their following distance and to be patient. The Federal Emergency Management Agency office serving the region also asked residents to prepare their homes, cars and families for the winter season.
Other messages about weather preparedness echoed around the region. The Weather Service office in Sacramento urged residents to secure their holiday decorations ahead of strong winds and said that mountain travel was "highly discouraged" because of heavy mountain and upper foothill snow. In Medford, Ore., near the border of Northern California, officials opened a severe weather shelter through the end of the week.
Article Source: Mid-Columbia Insurance Agency