Although many low-income students are employed by the college in various departments through work study, jobs in the greater Walla Walla area often play an important role in supporting students. But as much financial support these jobs can offer, they can also be a significant burden for students struggling to meet the demands of full-time study.
Lau Paula Rose, a senior vocal performance major, spends their weekends working at Big House Brew Pub in town. She started working there in April and was swiftly promoted into her current role of lead server. Rose works weekends, and the pressure of balancing work and school has taken its toll in the last few months.
"It's really hard. On days where most students get to rest, where they have time to study and relax, for me I have like a five hour window in the morning, and then I'm gonna work for the next six to seven hours. I work until midnight," Rose said.
Beyond the sheer time commitment, the job also comes with some significant challenges, as Rose, like many customer service employees, has had to take on new roles during the pandemic.
"We have at least two or three people (every day) that come in without masks and throw a hissy fit, or just be super rude about it," Rose said.
As lead server, Rose deals with most of the customer complaints and is often placed in difficult situations with unruly customers. But she's learned how to handle it well and is able to find joy in other parts of her work life, as a place to get away from the problems she's faced at Whitman.
As a transfer student, Rose has felt some isolation at the college, both because of a lack of exposure to student activities, and because of the striking lack of diversity at Whitman. Although there are many students of color at the school, many of them are international students, and Rose has found it hard to fit in. So having a chance to get outside of the insular Whitman bubble is sometimes just what they need:
"I don't really fit in with Whitman culture… I'm a transfer, and I came from the community college, and I got a scholarship here. I'm a first gen student, and I've been working my way through college this whole time… It's kinda like a nice escape," Rose said.
Another student, Banyan Moss, has had a very different experience with off-campus work. Moss is a sophomore majoring in theatre and grew up in Walla Walla. They have had a long relationship with many of the institutions iconic to the town and have worked in quite a few places around the area. One place in particular stood out to Moss: the Colville Street Patisserie, where they worked for a time before they were fired unexpectedly.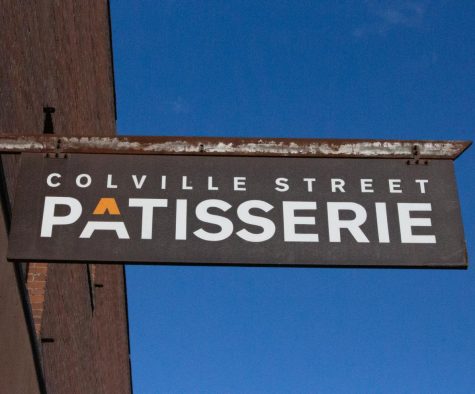 Moss worked at Patisserie only for a short time before they had a leg injury that made it hard for them to work and had to take some time off. When they returned to work, they faced a delay heading into their shift and texted to say they might be 20 or so minutes late, and quickly received a call saying they were fired. Even before this happened, however, Moss was struck by the harsh conditions that workers had to deal with, especially as a student.
"It was very hard to manage… It wasn't really the work hours (I would usually work a five hour shift). It's just that the shift would destroy me for the entire day," Moss said
Retrospectively, Moss was also hit by the implications of their firing from Patisserie. Like many other jobs around town, the conditions and lack of accommodations in Patisserie's working environment makes it difficult for people with disabilities to find work there, and indeed almost any space in Walla Walla.
"The sad truth of the matter is, there is no job on or off campus that isn't ableist… It's just pretty much impossible for a person with disabilities to get a job in Walla Walla," Moss said.
Owen Wild, a junior Hispanic studies major, also worked at Patisserie. He worked there quite often during the summer but has had a reduction in hours and no longer appears on the schedule during the school year.
"You have to be really good at dealing with situations that arise in the moment, and dealing with them quickly. You have to be really good at customer service, and be able to deal with anyone who walks through the door," Wild said.
Still, although Wild has been happy with his work experience at Patisserie, he also has seen the ableism that pervades throughout many of the workplaces in Walla Walla and beyond.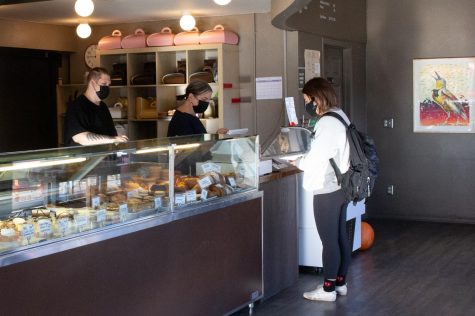 "When I was working there, it actually did come into my mind a couple of times… I think, inherently, there is a little bit of ableism that goes on. I think that there are positions that people with disabilities could absolutely be qualified for, and fill, and excel at. But I think there are certain accommodations that would need to be made. Neither in that workplace or any others that I've worked in have there been sufficient accommodations, unfortunately," Wild said.
Though every student working off-campus has had a different experience in their work, one of the most resonate themes among them is struggle: the struggle to balance work and school, to make their way through unfriendly territory and to navigate our changing times. However, at least these struggles are being met with dialogue and recognition of the ways these students are pushing for change in the world around them.
Source: Whitman Wire