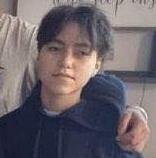 Source: NBC RightNow
KENNEWICK, Wash. — The Kennewick Police Department is asking for the public's assistance finding 14-year-old Casmira Hernandez, who goes by Cazz. KPD believes they are at an increased safety risk. 
The 14-year-old is around 100 pounds and 4'8" tall. Anyone with information regarding Cazz' case should contact KPD at 509-628-0333 or [email protected]. 
Article Source: Mid-Columbia Insurance Agency