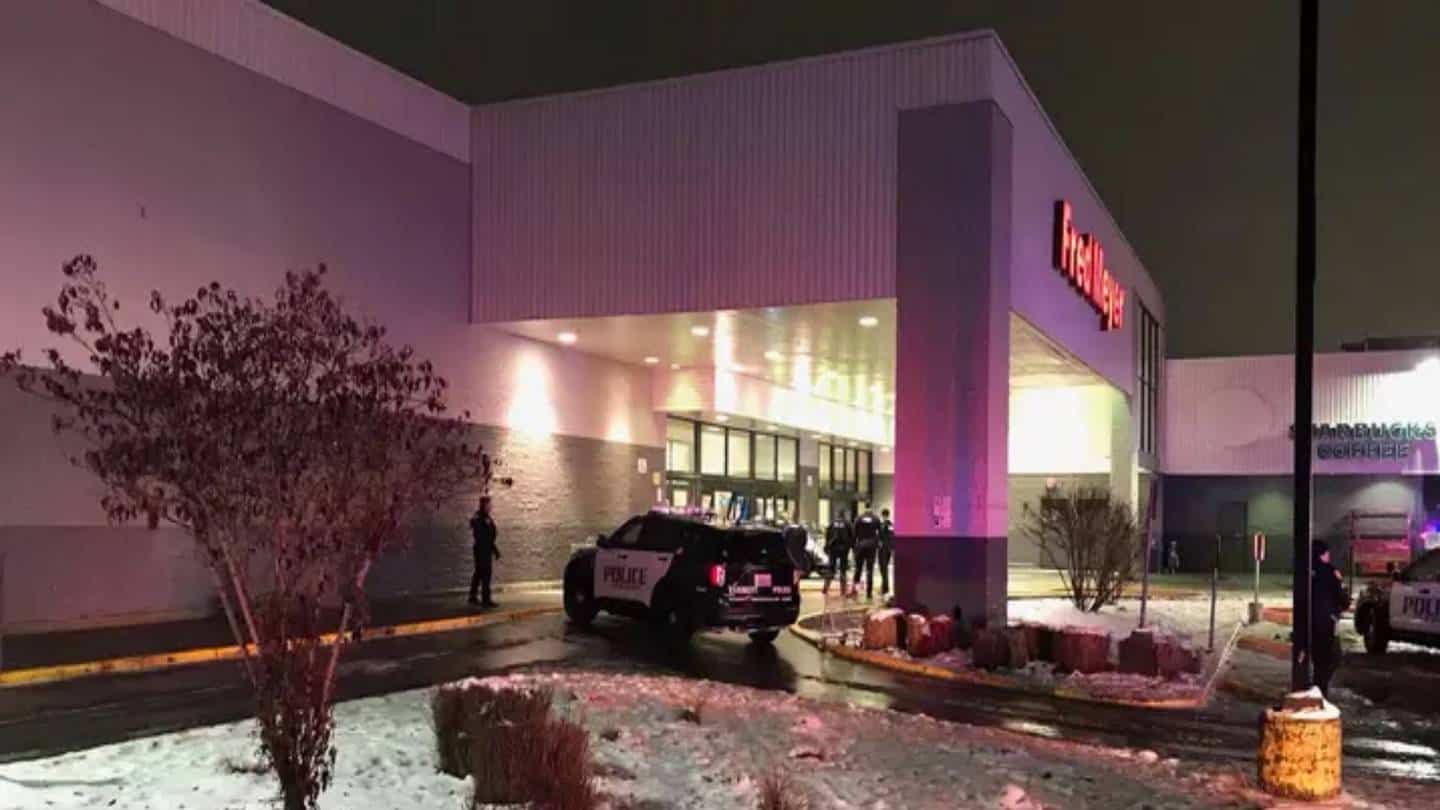 Source: Google News
EVERETT, Wash. — A Washington state man is accused of driving his vehicle through a supermarket and starting a car fire, authorities said Wednesday.
>> Read more trending news
The 56-year-old man from Olympia, whose name has not been released, drove into a Fred Meyer supermarket in Everett on Friday shortly after 6 p.m. PST, KIRO-TV reported.
He was arrested for second-degree arson and first-degree malicious mischief, the television station reported, citing documents filed by the Everett Police Department.
According to documents, the man told officers that he wanted to "speak to the FBI" and that he was being hunted by "satanic daemons." https://t.co/FjTOF45DS8

— KIRO 7 (@KIRO7Seattle) December 28, 2022
According to the documents, an officer was alerted by a Fred Meyer employee. The worker pointed out a black Chrysler with no license plates that had the phrases "satanic" and "satanic panic" spray painted on the vehicle, KIRO reported.
The employee told police that the driver was "acting strangely" and not responding to requests to move the vehicle.
When an officer approached the vehicle, the suspect reportedly said "I'm going to blow this," according to police documents. The officer saw a large propane tank in the back seat of the Chrysler, and the man was holding two torch lighters, KIRO reported.
When the officer ordered the motorist to stop, the man ignored him and drove into the doors of the supermarket, causing approximately $20,000 in damage.
The suspect stopped his vehicle and negotiated with officers, telling them that he wanted to "speak with the FBI." The man also poured gasoline on the floorboard and pointed the torch lighters as gas cans, according to KIRO.
The man exited the Chrysler and crouched inside the driver's door, which was open. The car at that point exploded and burst into flames, the television station reported.
The suspect crawled away from the vehicle before he was apprehended.
He was booked into the Snohomish County Jail, KIRO reported.
©2022 Cox Media Group
Article Source: Mid-Columbia Insurance Agency