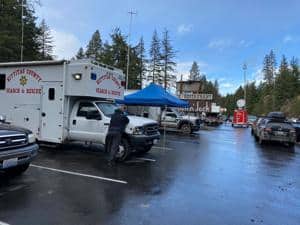 Source: NBC RightNow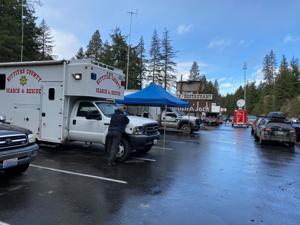 KITTITAS COUNTY, Wash. — The Kittitas County Board of County Commissioners (BOCC) has announced over $1 million in funding for a new emergency operations and search and rescue center in Kittitas County through the federal FY 2023 Omnibus Appropriations bill. 
The Department of Homeland Security's part of the legislation included project funding through the Federal Emergency Management Agency, which allocated funding for the center in Kittitas County at the request of Representative Kim Schrier (D-Wash.), according to a press release from the BOCC. The total funding is listed at $1,186,120. 
The center has been under design for several months, according to the BOCC, and will hopefully be finished in early 2023. It hopes to start construction in the summer of 2023, finishing in about a year. 
"This facility first became a vision for the BOCC after talking with community members as well as the Sheriff's office about the need to bring additional services to the Upper County area," said Commissioner Laura Osiadacz. "We hope this will address some of the ever-growing needs we are facing for both emergency management as well as search and rescue." 
Reports estimated 80% of search and rescue calls in Kittitas County were on the West end of the county, according to the press release. This reportedly led to the BOCC to declare a need for a new operations center, as current operations are all based around Ellensburg and Cle Elum. 
"We appreciate the support of our commissioners, our community, and FEMA for this important piece of public safety infrastructure," said Kittitas County Sheriff Clay Myers. "It will enhance Kittitas County's ability to mount coordinated and efficient responses in Search and Rescue operations and in all types of disasters and emergencies. This facility will contribute significantly to the safety and resilience of our community." 
Article Source: Mid-Columbia Insurance Agency