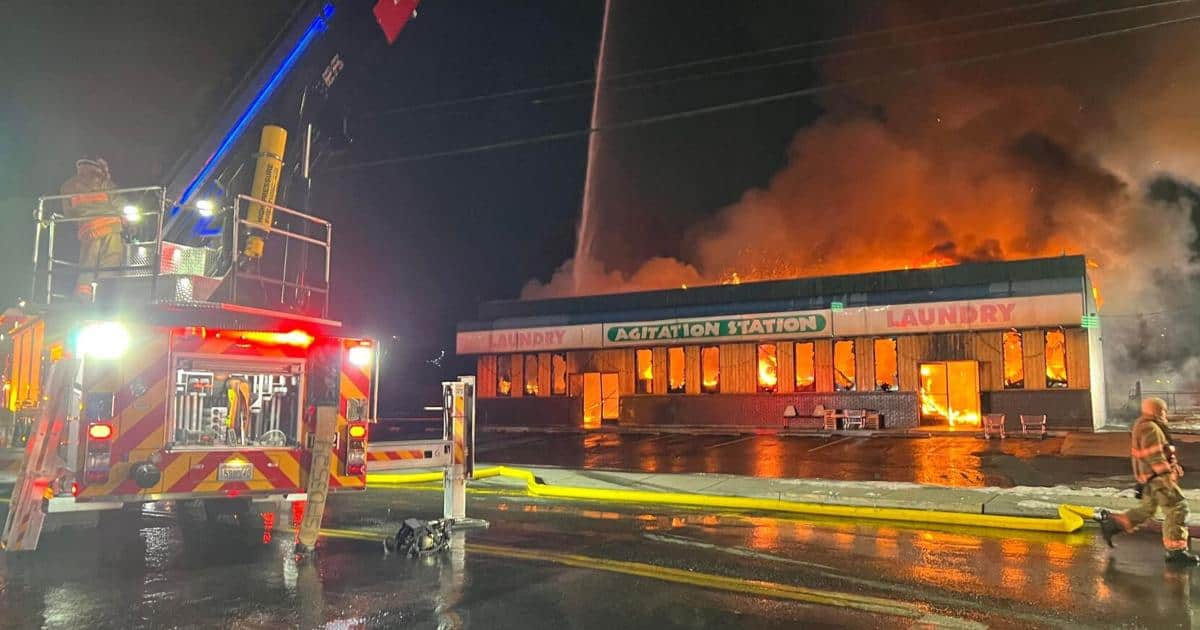 Source: NBC RightNow
SUNNYSIDE, Wash. — 
UPDATE: 8 p.m. 
The laundromat fire is out after being contained to the building, according to crews on scene. No one was reported injured. 
No cause has been determined at this time. The fire started around 5:45 p.m., but crews will stay on scene for another few hours to clean up and salt the roads. 
DECEMBER 20, 2022 7:20 p.m. 
Crews from the City of Sunnyside Fire Department and Yakima County Fire District #5 are responding to a laundromat fire in Sunnyside, according to Fire District #5.
The fire is located at the South of 1st St. and Lincoln Ave.
Officials are asking the public to avoid the area and find alternate routes. 
This is a developing story, which means information could change. We are working to report timely and accurate information as we get it.
Article Source: Mid-Columbia Insurance Agency