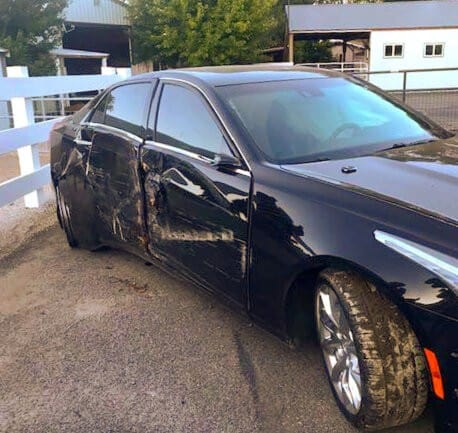 DUI Suspect Found In Yard. Now It's SR22 Time Not Miller Time
Last night officers responded to a report of a vehicle parked in a citizens yard. On arrival, officers discovered the vehicle had driven into a power line pole, skid through a chain link fence, and came to a stop in a yard and driveway. The driver, 53 year old Timothy Peterson was taken into custody on charges of DUI. The vehicle was towed in accordance with WA DUI Impound Law. KPD 19-24627
And as Mark McGhan put it in one of the comments:
There's 20k plus down the drain. Hope that beer was good.
The damage to the car will not buff out and neither will the damage to the driver's motor vehicle record.
With a DUI on his record, the driver will now need to get a Washington SR22 filing and a "blow and go" interlock device once the court says he is able to drive again.
At Mid-Columbia Insurance, we specialize in SR-22 insurance and can help you get your license back. SR 22 insurance is not expensive if you find the right company. Let us do that for you!
You Don't Need Insurance. Until You Do….
#AccidentsHappen
Article Source: Mid-Columbia Insurance Agency