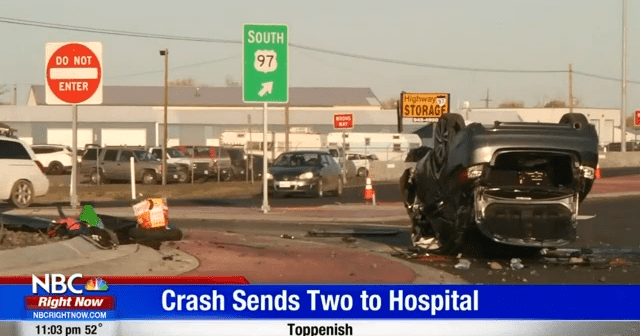 Source: Google News
UPDATE: 11:48 p.m. 
The Washington State patrol updated the accident was caused by a DUI. 
It reports that the vehicle, a Subaru Legacy, was headed south on SR 97, a mile north of Toppenish. WSP said the driver failed to slow down for the roundabout, hitting the center island and rolling over. 
The two people inside the car were both transported to the hospital. The passenger is from Pasco and the driver, Luis Garcia, is from Yakima.
WSP said drugs or alcohol was involved and plans to charge Garcia with a DUI. 
HIGHWAY 97, Wash. – 
Washington State Patrol has confirmed a rollover accident on the Highway 97 and McDonald Road roundabout. Two people were transported to the hospital, the severity of their injuries is unknown. 
WSP reports that speed and intoxicants are possible causes for the accident. The driver is at the hospital, upon clearance will be in custody for a possible felony. 
WSP estimates the area will be closed for another hour. 
Article Source: Mid-Columbia Insurance Agency