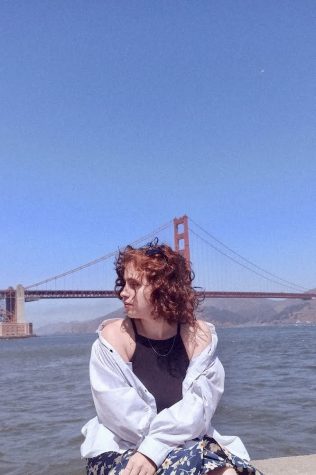 Sophomore Diana Issa takes pride in the elements of the Freedom Zine that her home country of Belarus inspired: its red and white cover and its bold typeface. These, however, are the same qualities that ensure that she can never take her work home, not even digitally.
In the months leading up to the 2020 Belarusian presidential elections, protests erupted. Authoritarian Alexander Lukashenko, well into his 26th year in office at the time, was running for a sixth term. The last four elections had faced massive claims of falsification, and his eventual victory in 2020 was equally dubious.
In creating the Freedom Zine, Issa took inspiration from the emblems of the resulting protests. Dissidents — many of whom faced detention and violence — waved red and white flags. Posters bore unapologetic, bold lettering.
"If I come back home, I would have to delete [the zine] from my laptop because you can be detained for that," Issa said. "The design of it … can become connected to the protests."
The Freedom Zine, a printed collection of student art and writing, is a part of Freedom Songs, a Whitman program that amplifies topics of oppression and diversity through creative forms of expression. Aptly, this year's theme is "Art is our Resistance."
Formed in 2016 by Joel Ponce '16 and Jess Faunt '17, the event's primary focus is racial justice. Though her identity as an international student from Belarus and Syria informed her work as editor in chief of the Freedom Zine, Issa was clear that the focus is also on issues in the U.S.
"Freedom Songs is a response not only to international problems but also problems within the U.S., like discrimination on a racial basis," Issa said.
Original Freedom Songs organizer Ponce took inspiration from artist Janelle Monáe, whose songs grappled explicitly with politics and social justice. Ponce saw a lack of this kind of discussion in popular art and sought to create a similar space himself.
"I wanted to use music as a venue for people to have conversations," Ponce said in a 2016 interview with The Wire. "I wanted there to be music on campus that represented different voices."
Over six years later, after a brief COVID-19 hiatus, Freedom Songs continues to create that space. November 2021 saw the concert's successful return to Cordiner Hall with over a dozen acts. Freedom Songs tends to host several avenues of performance with broad tonal ranges. Some celebrate the vibrancy of their cultures, with festive garb and dance, while others share somber reflections or rally audiences through sobering songs and spoken word. This variety speaks to the diversity at the forefront of Freedom Songs' mission. When we consider the Whitman student body, we might think of something homogeneous (e.g. wealthy, white, U.S.-born). Freedom Songs allows for the amplification of widely-ranging identities.
This year marks a first in the seven years of Freedom Songs that each member of the executive team is an international student. From its inception, Freedom Songs has strived to fill in gaps left by Whitman's administration. This year, one of those gaps is support and acknowledgment that the College offers international students. 
Issa emphasized the importance of community among international students, with whom she often shares innate understanding despite differing circumstances. She feels that international students on Whitman's campus have not received sufficient support, which she attributes partly to the College's uneven reactions to different country's crises.
"They prioritize the struggle of one country over the struggle of another, which is — I think — the incorrect way to do that because all of us are going through something," Issa said. "The school responded to the war in Ukraine, which we are grateful for as the Eastern European community. But, when there was a conflict between Armenia and Azerbaijan, the school dismissed it. They didn't offer any place of help or support for the Armenian students here."
Much like many Western media outlets, the coverage of international conflict and contention varies widely depending on its region of origin. Such discrepancies have left many international students — who comprise roughly 10 percent of Whitman's student body — unsatisfied. As tends to be the case in marginalized communities, non-American students at Whitman often need to elevate their own issues in order to be heard. Freedom Songs serves as a potent site for this work.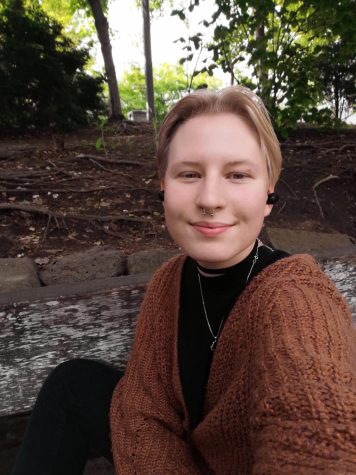 Junior Marharyta Tkachenka, this year's event coordinator, spoke to the importance of Freedom Songs as a means of amplifying non-dominant narratives.
"Freedom Songs is the opportunity to start the conversation about the issues that are not as vastly discussed and covered by the Western media," Tkachenka said. "It's an ability to offer a platform for people in our community who are often overlooked or ignored."
This year's creative director, junior Marina Balasanyan, agreed with this sentiment, highlighting the event's ability to create community, display support and educate simultaneously. In addition to the myriad ways in which Freedom Songs benefits international students, Balasanyan also stressed the importance of international student involvement in the event.
"I believe that for this year's theme the team is perfect," Balasanyan said. "We can all relate to the topic; we're all dedicated to it. We all come from one place or [another] that sparks a reason for Freedom Songs to exist."
This year's executive team conceived of the theme, "Art is our Resistance," as a tribute to people fighting for freedom, many of whom hail from the team's own home countries. According to Issa, as much as the team wishes to pay homage to those speaking up and rebelling at great personal risk, they wish equally to honor those forced into silence.
"We wanted to somehow acknowledge and respect all the people who are brave enough to speak up or to do some action — or even to stay silent," Issa said. "Sometimes it's a choice, which nobody can judge [them] for."
One goal of Freedom Songs is the removal of this shroud of silence, which often exists at Whitman in discussions of oppression and conflict. People often reference the "Whitman Bubble," a phantasm of privilege from which poverty and racism are absent. Both Issa and Balasanyan mentioned a bubble, specifically one in which domestic students remain blissfully unaware of overseas turmoil. 
"We live in a bubble that protects us from the scary things that happen in the world, but there are people in our very community affected by those scary things," Balasanyan said. "This concert is meant to let them speak up."
Issa added to this sentiment.
"The zine and the performance is a platform that we encourage people to use to speak up … You feel like you're doing something to break this bubble — you feel your own impact."
While rewarding, the labor that the team has put into the event has also been "very personal and painful as well," Tkachenka said. With deeply felt investment in the mission of Freedom Songs, Tkachenka and her collaborators have created a profoundly personal, galvanizing project.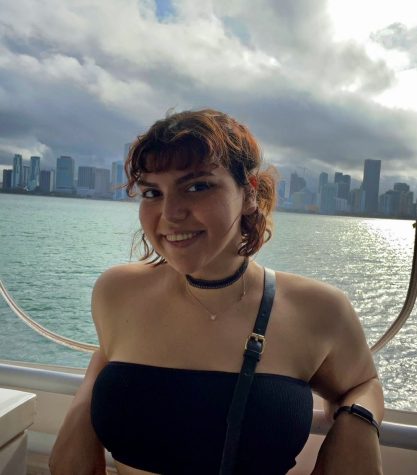 "Expect to be touched in languages you don't know, or in cultural performances that you've never experienced," Balasanyan said.
The Freedom Songs concert will take place in Harper Joy Theatre on Saturday, Dec. 10 at 7 p.m. 
Source: Whitman Wire