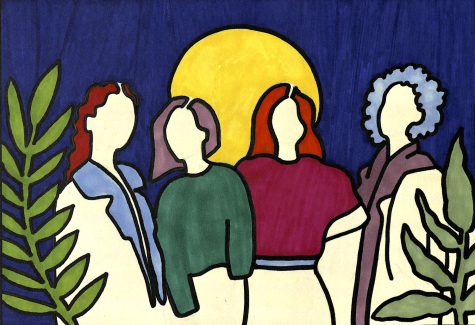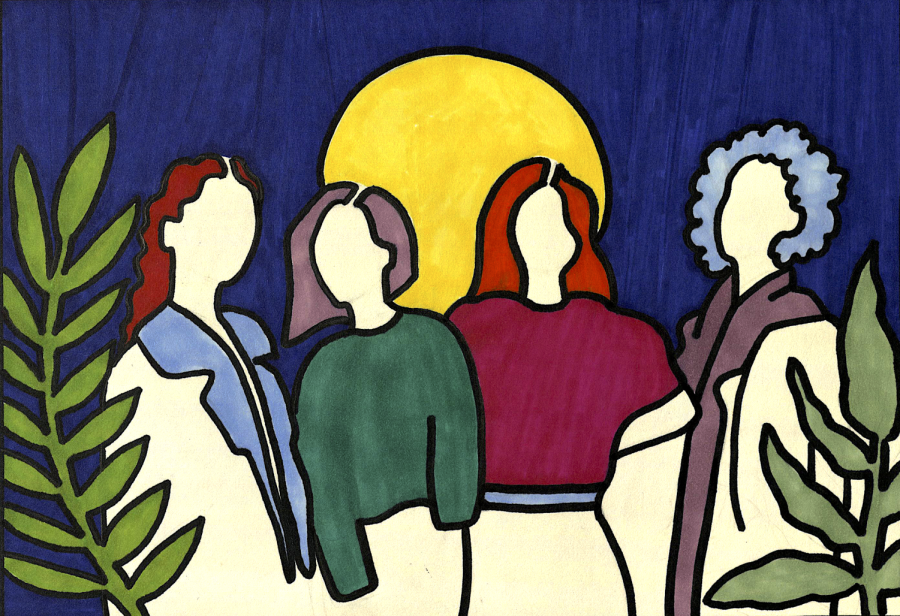 In commemoration of Women's History Month, Whitman's female-identifying alumnae bring a message of success after graduation and share their work across different fields, as well as the challenges they have had to overcome.
Lizbeth Llanes '21, a Hispanic studies and sociology double major,  has continued her work with the Whitman community by becoming an admission officer for Whitman last June. In her work at Whitman, Llanes has continued to support programs that increase access to education, especially to students coming from underrepresented backgrounds, such as the Visit Scholarship Program (VSP) and Colleges That Change Lives (CTCL), an organization that Whitman is part of.
"Last year when I was a senior intern, I got to work with VSP. That program is into bringing students to campus to visit, especially students who are coming from underrepresented backgrounds," Llanes said. "That was my project last year, so I knew that I wanted to stay in admissions because I wanted to work and increase access to education."
Most recently, Llanes is working alongside admissions officers from across the United States to promote admissions information sessions in Spanish.
"We are doing information sessions in Spanish to outreach [to] people whose English is not their first language, and that way we can connect with parents and really help them through the college process," Llanes stated.
When asked about what advice she would give to women who want to follow their passions, Llanes reiterated the importance of getting outside your comfort zone.
"You really have to put yourself out there and push your comfort zone, because I think a lot of opportunities do come from pushing yourself and being uncomfortable as long as you are within a comfortable range," Llanes said.
Nadyieli González Ortiz '21 graduated from Whitman as a politics major and has continuously been passionate about working in the field to promote social justice.
"It is something I care about. It feels like something that impacts topics that I care about on a deeper level. The academics can get hard, or the work can get even dull at times, but ultimately gets into something that I know that I am passionate about, which is social justice as a general term," González Ortiz said.
González Ortiz is currently working as a legal assistant for Michael Jacobson PS Law Firm in Seattle, looking at immigration and anti-discrimination employment law cases. More recently, she has conducted research at Michael Jacobson PS to advocate for people in crisis and families who are separated.
"Justifying that to the immigration system takes some research and showing them the facts even though sometimes it is so in your face, you have to remind them… It has been definitely a learning process," González Ortiz said.
González Ortiz emphasized the importance of female representation in the field of law, and on how important it is for her to be inspired by female lawyers in her law firm.
"You do not have to get it right the first time, but seeing successful examples is always nice. So, keep going until you are that person, or you might already be it," González Ortiz said.
Alumna Nancy Delgado '21 graduated as a film and media studies major and sociology minor from Whitman last year with an interest in "understanding displacement at both an internal and international scale," Delgado said.
Currently, Delgado is working for the Latino Donor Collaborative (LDC), an organization that conducts research on Latino representation in media. At the same time, Delgado is considering continuing her passions in graduate school.
"I am still considering graduate school to keep studying this passion that I have for displacement, which is a little bit unrelated to media really, but I still need to figure out how to bridge both interests," Delgado said.
Delgado emphasized the importance of crafting a sense of identity of one's own.
"I think we are constantly inundated with messages—some subliminal yet others direct—on how we should look, behave or go about in society. I'm realizing that the greatest limitation of being too fixated on external validation is that we prevent ourselves from crafting our own sense of identity," Delgado said. "I find it important to surround ourselves with people who can support us in gradually learning to unapologetically be and do what makes us happy."
Whitman alumnae are paving the way to continue generating social change after their time at Whitman.
Source: Whitman Wire